Learning in Retirement: "November's Elections"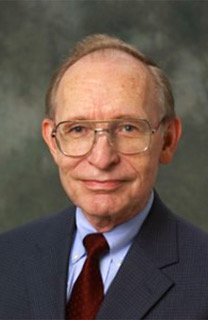 Map Unavailable
Date/Time
Date(s) - 11/18/2020
10:30 am - 11:30 am
Categories
Dr. John Jackson will analyze the 2020 presidential and congressional campaigns at the November 18 Southern Illinois Learning in Retirement (SILIR) Zoom meeting. Dr. Jackson will discuss election outcomes and their potential meaning for the future.
Dr. Jackson has been a Visiting Professor at the Paul Simon Public Policy Institute since 2002. A political scientist by training, his four-decade career as a teacher, researcher, and administrator at SIU Carbondale includes serving as its 17th Chancellor. He is well known across Southern Illinois for his on-camera political commentary and his expertise in U.S. presidential elections.
Access to the meeting requires SILIR membership, open to anyone age 50 and older with annual dues of $25.00. One may join or renew by contacting Jackie Welch at 618-536-7751 or by emailing SILIR@SIU.EDU. A link to the Zoom meeting will be sent via email prior to the presentation.