Celebrate 25 years of broadcasting and community spirit with the WDBX 91.1FM anniversary t-shirt!
Navy, unisex t-shirt with grey print. Sizes S-3X
Select the size you would like to order to proceed.
If you would like to buy shirts in multiple sizes you will need to purchase each size separately using the appropriate link.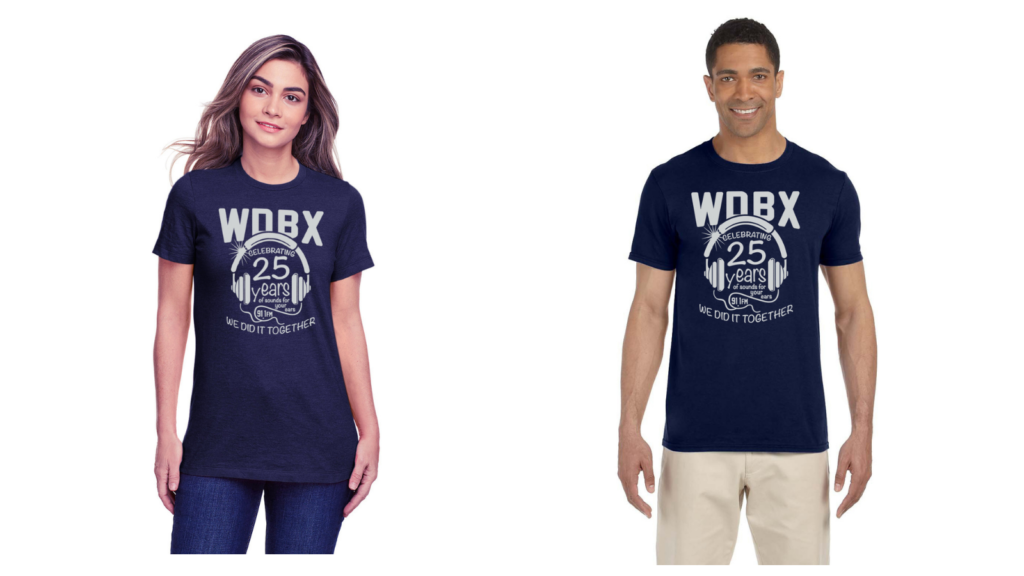 Pick up at the WDBX — 224 N Washington St. Carbondale, IL
NO SHIPPING – PICK UP ONLY!